MyFreeCams Review
So many jaw-dropping sexy female cam models that you don't even know where start. Oh, I love this freemium adult cam community site!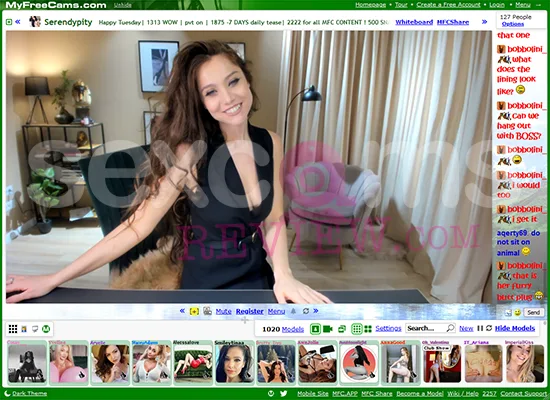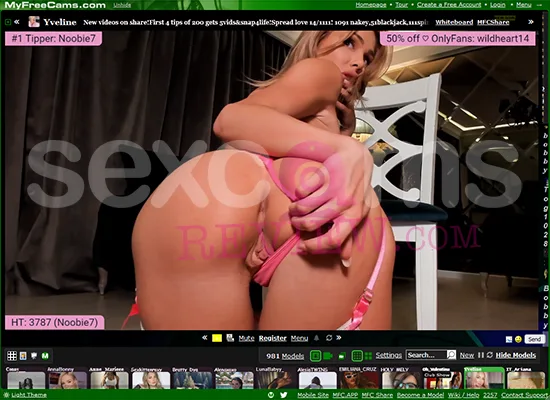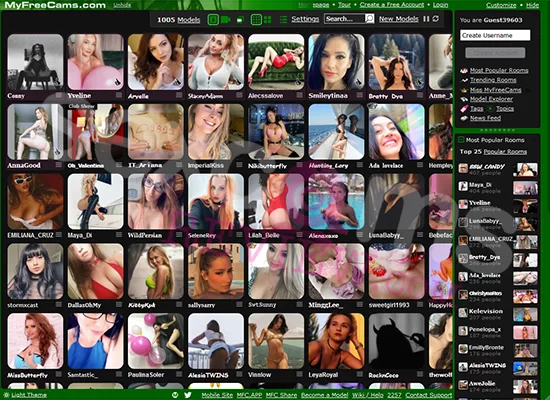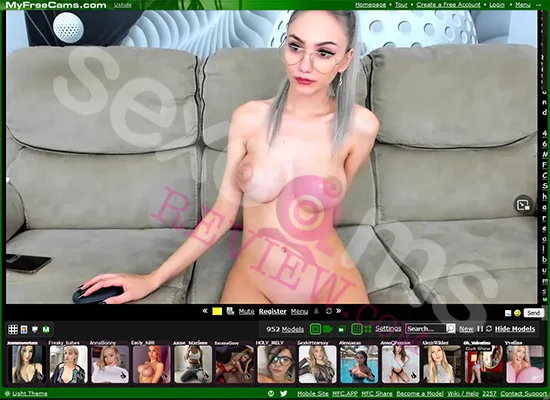 beautiful-cam-girl-mfc-classy-amateur
freemium-myfreecams-pussy-babe-blonde-hot
live-cam-sex-myfreecams-front-page-profiles
bigtits-amateur-camgirl-babe-live-chat





Pros

Cons

Pros

Girls only cams
Cheap private shows
Loads of North-American camgirls
Many friendly hosts
Community based camsite
Unique fun customizable profiles
Freemium Sex Chat

Cons

Girls only cams
Many 720P streams
Limited search options
Variable prices
No bonuses
YES please, this amateur female only sex cam site is a-fucking-mazing. And I mean really amazing! Some of you might be disappointed that they lack any other gender performers on it, but they definitely make that up with the incredibly hot girls that they have. And I'm not going to lie, even I am super surprised about their hosts if you look at their site. But trust me, you are going to want to browse through their high-value sexy cam girls. I think it's also worth mentioning that you'll find a lot of North-American camgirls on it too.
Now MyFreeCams is also known as MFC, and it is one of the oldest cam site around in their niche. And if you can get past their outdated look, I'm going to guarantee you that you're going to have a very satisfying time on it. If you read my sex cam Chaturbate review already, you know that that is one of my favorite freemium sex chat site, and MyFreeCams is their direct competition. And with thousands of extremely breath-taking hot girls online at the same time every second of the day, I'm not so sure if CB is my favorite one anymore.
MFC is unique in the way how they let their models pimp up their profile. It's all very colorful and cheerful which sets in my opinion a fantastic mood. You can tell that they focus on being a super friendly erotic webcam community site with all the features that they offer. When you have an account, you can add friends, follow your favorite models and you can even get notified when they come online. They also have a fantastic messaging feature built-in too. No wonder they pride themselves as ' the #1 adult webcam community'.
Now some models stream their live porn cam sessions in 1080P, but not many, which is kind of disappointing if you see how many beautiful camgirls are on it. Most of these sexy camgirls actually stream in 720P, and I actually found some also still broadcasting in 480p. So if you look at the quality, they can definitely do a lot better. Also be prepared that if you visit the site, that you can experience some frozen videos once in a while. I also had cams that didn't load unless I refresh the page. So yes, there is still a lot to improve.
And even though MyFreeCams is a freemium sex cam site, you still need to register if you want to have some fun interaction with their models. Most of them do have guest chats off though, which is a shame. And I noticed that many of their top hosts even have it off for the free registered users too, and you can only bypass that if you buy some tokens. For the freeloaders among us, that doesn't sound good at all, but for the ones that can afford to spoil themselves, private shows are the way to go on MFC. Yes, even if it's a freemium camsite. I myself like directing the shows, so for me that's the only way. And man, from experience I can tell you that some of the girls are super friendly as well! I truly think the experience on MFC is amazing.